GET BEST ADVICE AND RECOMMENDATIONS FROM EXPERTS IN HOTEL SEARCH ADVERTISING!
GET IN TOUCH TODAY AND ASK US HOW WE CAN HELP YOU.
WE YOU SHOULD CHOOSE US FOR AUDIT & CONSULTING?
We are PPC consultants and web specialists, with great knowledge of sales, marketing, distribution and ecommerce, specifically in the hotel sector. This means we understand the hotel business and can provide focused and relevant advice and recommendations to drive more visitors to your website and help you get more bookings.
Here at Diamonds Search Marketing, we are constantly strategising innovative ways for our hotel clients to further benefit from their existing paid search listing. By positioning your hotel as a highlighted/paid ad, in addition to your organic listing, you will be able to participate in Google's competitive bidding system to dominate the Paid Search results above competitors in your area, as well as OTA's.
PPC for hotels will also maximize brand exposure and awareness for your property through different offers in the ad headline and copy. Lastly, Paid Search Advertising immediately tracks results from impressions to clicks to return on investment (dependent on the booking engine), making for an easy and fast-reacting optimisation strategy.
Are you getting the return on your PPC campaign that you would like or expect? Contact us if you would like a hotel specialist's eye to review your PPC campaigns, or if you would like a quote for us to manage your campaign moving forward.
REQUEST A FREE QUOTE
Fill out the form below and we'll contact you within 1-2 business days.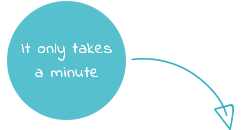 [inbound_forms id="400" name="On site Contact us Form"]